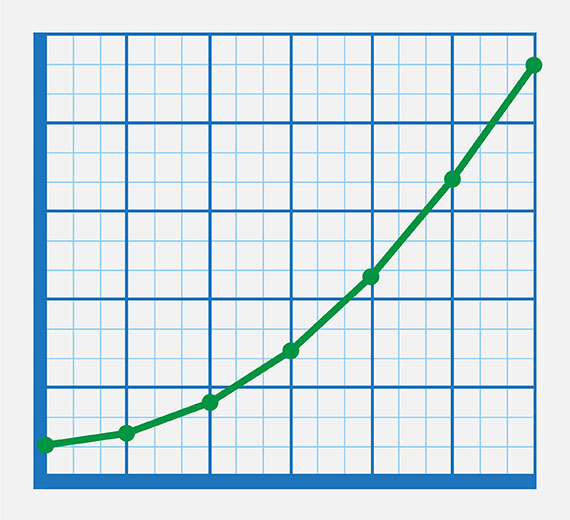 What Makes AARC-EVAC a Great Investment
AARC-EVAC's innovative, feature rich system, will drive Australian and International market demand.
Estimated size of the "Total Available Market" (TAM) - AU$30B +
Potential, 5 year "Service Obtainable Market" (SOM) – AU$79M+ (0.26%) of TAM leaving significant market opportunity to attract interest from multi-national corporations, operating in the same or similar markets.
The sale of AARC Systems within the 5 year outlook period, provides the potential of a significant ROI.
AARC Systems Overview
AARC Systems specialises in the manufacture of the AARC-EVAC, a world class Emergency Alert System with an extended range of unique functions and features.
AARC-EVAC uses a wireless linked autonomous system with sirens and voice instructions. Unique voice instructions are provided as per the customer's request and in any language.
Alerts include Evacuation, Lockdown, Zoned First Aid Assist and Zoned Duress/OVA Assist, and more, all with sirens and voice instructions.
This system is very affordable, ideal for, retrofitting to existing site.
The AARC-EVAC system is unique, providing an exclusive range of "Risk Management" solutions.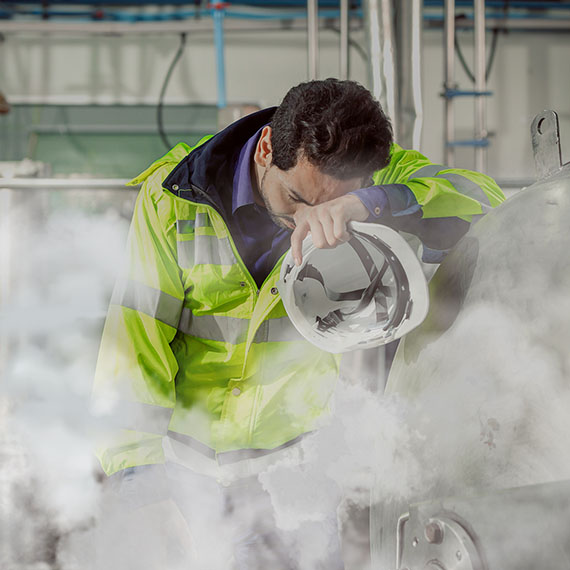 The Problems
Inaccessibility to an affordable and adequate solution, for managing the most basic of risks.
No solution for managing, a larger variety of risks, in one system.
Despite their benefits, most of the world's Emergency Alerts Systems are designed for Fire Evacuations, using sirens only.
Anecdotally, all too often, when a siren sounds in a public place, most people don't know what it means or what they need to do.
Most other risks are not addressed at all.
There is no affordable solution that includes a fire evacuation alert siren, coupled with voice instruction.
There are no affordable solutions that provide for other emergencies: Lockdown, Zoned Duress/OVA Assist, Zoned First-Aid Assist, Gas Leakage, Bomb Threat, Environmental and Natural Disaster Warnings etc.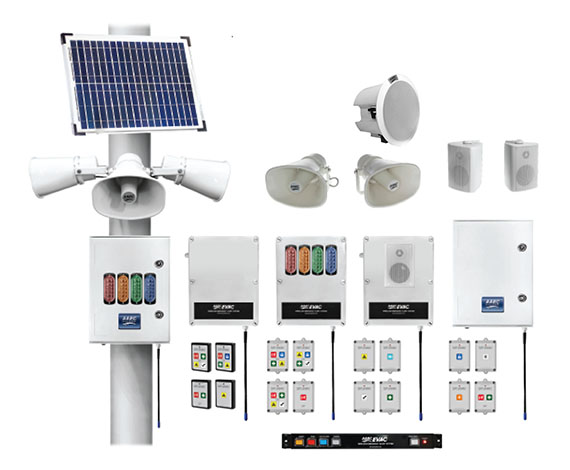 The Solution
To Design and build an affordable system, with sirens and voice instructions that can manage a broad range of Risks.
AARC Systems has done just that! It has developed a unique platform, with a large range of innovative functions and features. - Making the Inaccessible, Accessible.
The AARC-EVAC is a fully commercialised, "Market Ready" system, with an already proven market acceptance; it delivers solutions for all the problems outlined above, in an all-in-one system. It uses wireless connectivity and addresses a large range of risks, providing a unique offering with a significant competitive advantage over any other system.
The AARC-EVAC is an affordable system, making it ideal for use in the world's SME market. The fully autonomous, wireless system can be fitted to new sites and is particularly suited for retrofitting into existing sites, providing it with a massive world market.
The AARC-EVAC system is equipped to deliver sirens with voice notifications or instructions, in any language; they can even be multi-lingual if required.
This feature, in particular, provides it with ready access to markets in any country, regardless of the local language.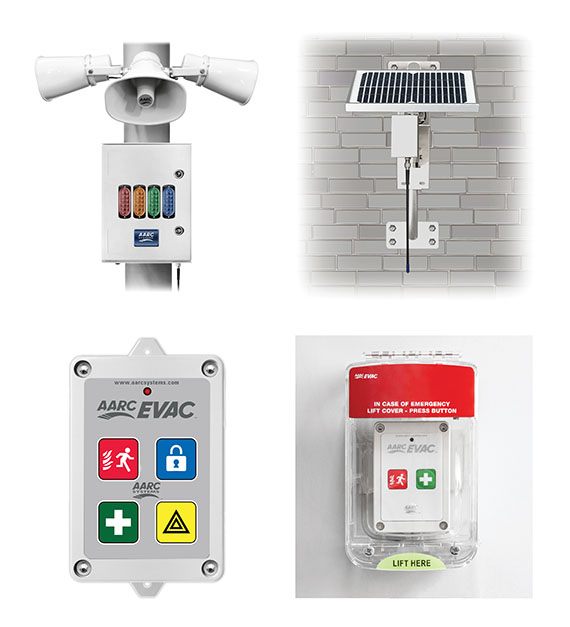 Product
The AARC-EVAC system taps into the huge "Occupational Health & Safety" (OH&S) & "Security" market worldwide, using new proprietary technology
This technology, enables and will enable organisations and SME's, with the potential to achieve OH&S Risk Management Best Practices.
One of the key features of the AARC system is based on its ability to be customised to meet the exact needs of the customer. AARC has developed a broad range in individual products, all designed to work together, and allow each system to be tailored to the customer requirements. This flexibility of the system design, adds to the functionality and competitiveness of each individual system.
The AARC-EVAC, Emergency Alert System is a wireless network of distributed, battery transmitters and standalone autonomous audio broadcast units, with UPS's.
Technology developed, and products manufactured In Australia.
The AARC-EVAC is the first to provide an extensive range of emergency alerts, all in one system.
These alerts include sirens along with clear and concise voice instructions in any language or multiple languages, as required. All of the alert sirens and voice messages can be customer designated.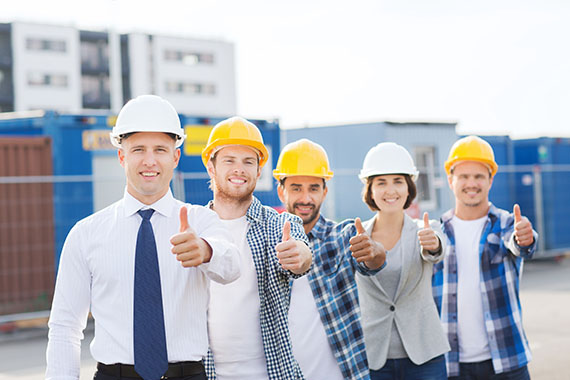 Features
The development of AARC-EVAC is already starting to provide significant outcomes
Improving the speed and effectiveness of evacuations: Evacuations as a result of Fire, Gas Leak, Bomb Threat, etc.
Providing emergency alerts for lockdown, in a range of situations however, particularly in schools, due to external threats.
Potentially reducing the impact of injuries and medical emergencies.
Reducing OVA incidents and their impact.
Potentially, saving lives!
AARC-EVAC is an outstanding system with a significant range of unique features and benefit. These will enable AARC Systems to take advantage of the massive and lucrative worldwide OH&S sector and parts of the Security sector, particularly in the SME aftermarket.
All this whilst also providing you with the potential of a very attractive ROI.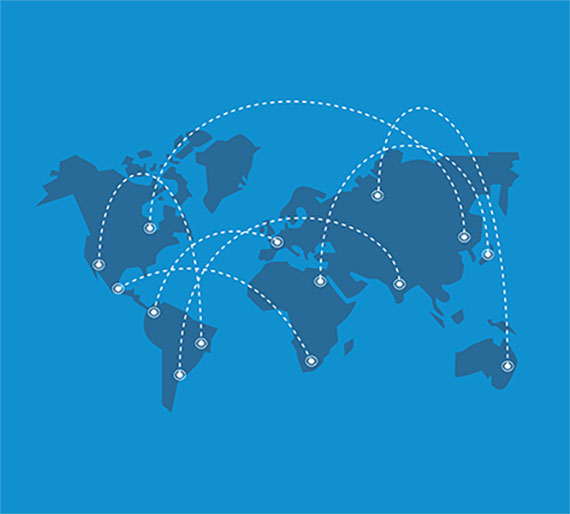 Total Available Market (TAM)
| | |
| --- | --- |
| TAM Australia | AU$ 0.63B |
| TAM Canada | AU$ 1.20B |
| TAM South Korea | AU$ 1.30B |
| TAM UK | AU$ 2.90B |
| TAM Japan | AU$ 3.40B |
| TAM Europe | AU$ 10.2B |
| TAM USA | AU$ 13.7B |
| TAM | AU$ 30B+ |
Market penetration will vary from country to country. However, the Australian and International sales, across the five year outlook period, have an estimated.
Service Obtainable Market (SOM)
| | |
| --- | --- |
| 5 Year targeted - SOM | AU$ $79M (0.26% of TAM) |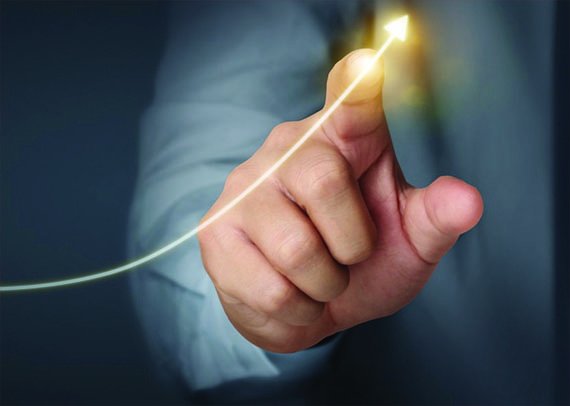 The Business Model - Market Strategy
In the Australian market we have a distribution model. We have appointed a non exclusive national distributor in the security market.
We are also working to establish a network of integrators/installers, as AARC Systems authorised agents, in targeted metro areas and major regional areas across Australia.
In the International markets we are looking at a distribution model in most countries.
However, in regards to the USA & Europe, in both cases we may seek a large established OEM manufacturer, with a strong, well-established distribution network, to take the system to their market or respective markets.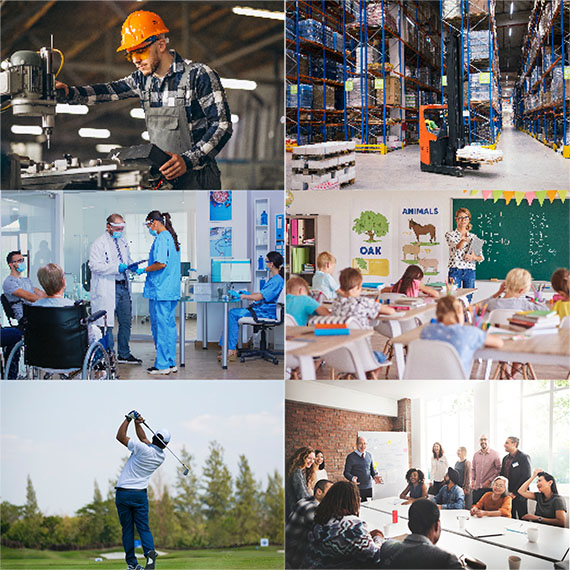 Proof of Market
The AARC-EVAC is a fully commercialised, "Market Ready" system, with an already proven market acceptance.
It can deliver all of the solutions listed above, in an all in one system.
It uses wireless connectivity and addresses a large range of risks.
It provides a unique offering with a significant competitive advantage over any other system, particularly in the world's largest market, the SME market. The wireless system is ideal for retrofitting into existing sites, providing an affordable solution. This affordability is another key feature that will help to provide AARC with a massive international market.
We already have systems installed across Australia, plus some in Oceania and SE Asia.
Systems sales have been achieved across all of the following vertical markets and all the listed market segments. Nearly all of these segments have multiple systems installed.
Industry
Manufacturing / Warehousing / Construction / Mining / Ports
Education
Pre-school / Kindergarten / Primary / Secondary / P-12 / TAFE Colleges
Leisure/Recreation
Tourism / Gaming / Function Centres / Marinas / Golf Courses / Aquatic Centres
Government
Local Government - Admin Areas, Depots, Community Facilities
Healthcare & Services
Community Health / Disability Services
The segments listed above only include those with sales to date.
A number of other segments will add significant market potential going forward.
The AARC-EVAC is a great product, Join us now,
We're ready to take it to the world!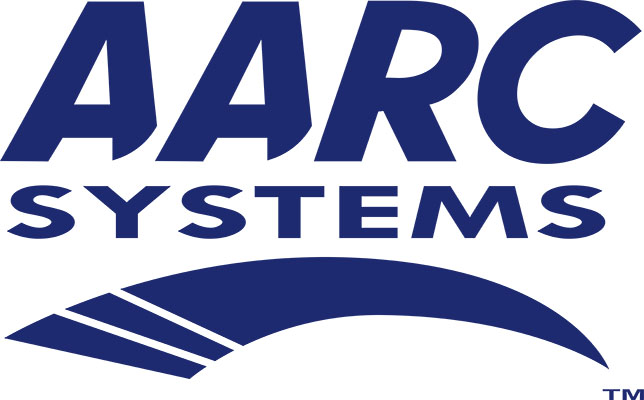 AARC Systems Board Includes

Richard Wilson
MD & CEO
Over 40yrs as CEO in electronics manufacturing, services and marketing. Supplying products to both Local & Export markets.

Glenn Howlett
CTO/BDM
Over 30yrs experience as lead TO on major IT & ITC projects.

Phil Morton
NED
Over 35yrs of managerial experience in the electronics industry.
In the future AARC Systems also plans to add up to two strategic NED's and a Company Secretary to the board.
Terms of the Offer
| | |
| --- | --- |
| Shares | 1,500,000 |
| Price | AU $1.00 |
| Subscription | AU $1,500,000 |
| Min Parcel Size | 2,000 |
| Opening Date | 11/07/2022 |
| Closing Date | 30/10/2022 |
* The directors reserve the right to close this offer early without prior notice.
To raise AU$1,500,000 Offering up to 1,500,000 shares at AU$1.00/share. Post-money valuation AU$10,727,000 AARC is an Early Stage Innovation Company (ESIC), so investors can claim a 20% Tax offset & exit CGT free† Investor funds will also be leveraged by accessing, EMDG grants and Commercialisation Grants etc.
† Applies to Australian Investors only and only those meeting the ESIC criteria.
Issued Capital
| | |
| --- | --- |
| Existing Shares | 9,227,000 |
| Offer Shares | 1,500,000 |
Use of Funds
(Based on a minimum Subscription AU$1,500,000)
Salaries
$540,000
Serviced Office
$7,800
Professional Services
$8,200
Travel
$12,700
Communications
$5,000
Marketing
$39,800
Development of Training Media
$25,000
Software
$3,600
R&D
$9,000
CE & UL Standard's Certifications
$53,000
Working Capital


(Fund Growth - Stock etc.)

$700,000
Offer Costs
$90,000
Total Uses
$1,500,000
Ownership Structure
This investment is offered by AARC Systems Holding Pty Ltd., a holding entity that has developed and owns all of the AARC Intellectual Property (IP).
This AARC IP is used by AARC Systems Pty Ltd, which is the trading company.
AARC Systems Pty Ltd.is a wholly owned subsidiary of AARC Systems Holding Pty Ltd.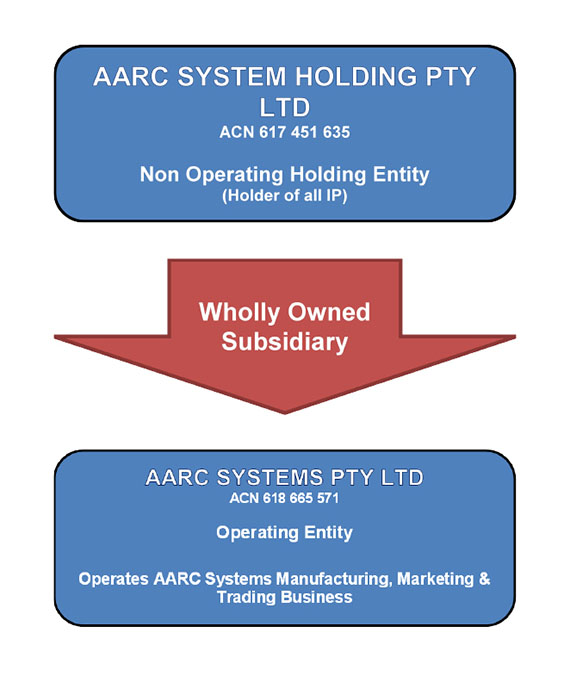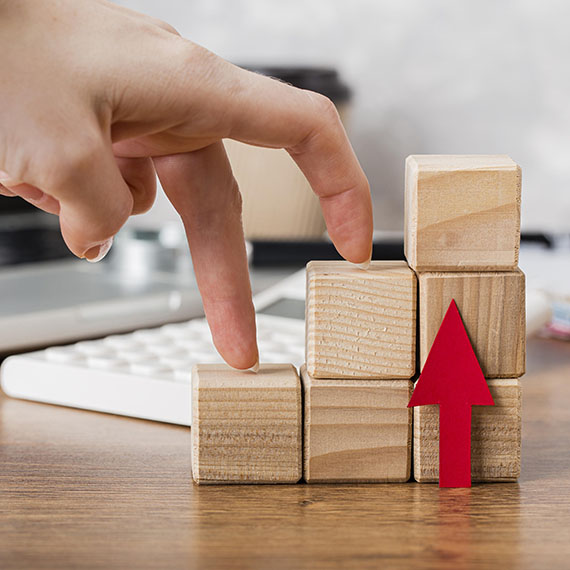 Competition
Being a wireless based system the AARC-EVAC is much more cost effective and affordable in the SME sector, particularly in the retrofit market.
The flexibility, functionality and competitiveness is not matched by any competitor anywhere in the world.
This gives AARC Systems a significant competitive advantage across all market sectors in Australia and Internationally.
Exit Strategy
At an appropriate time, within the outlook period, AARC Systems, leveraging off the company's success, will seek a trade sale to a suitable multinational company or will consider a Public Listing.
Which ever is assessed to provides investors the best ROI.
THIS WORLD FIRST "EMERGENCY ALERT SYSTEM" IS UNIQUE IN ITS CLASS
A Proven "Market Ready" System
Risk Management Solutions for a large range of Market Verticals
The International Market Potential is Huge - Offering a Significant ROI
AARC-EVAC is a unique, scalable "Australian Made" Product
AARC Systems is ready to take the AARC-EVAC to the world

If you have any questions or would like more information email: info@aarcsystems.com alternatively, you can call AARC's CTO/BDM Glenn Howlett or MD/CEO Richard Wilson, on +61 3 5334 2865
Important Disclaimer:
This Information Memorandum ("IM") has been prepared to provide a summary of information on the main features of AARC Systems Holding Pty Ltd, ACN 617 451 635 ("AARC or the Company") in relation to raising a target $A1,500,000 through the issuance of Ordinary shares.
It has been prepared without taking into account any investor's objectives, financial situation or needs. Investors should read the IM carefully and assess whether the information is appropriate for them in respect of their objectives, financial situation and needs, and seek professional advice, if necessary.
This IM includes certain statements, estimates and projections that rely upon various assumptions. Those assumptions may or may not prove to be correct. The IM does not purport to contain all the information that a prospective investor may require. In all cases, before acting in reliance on any Information, the Recipient should conduct their own investigation and analysis in relation to the business opportunity, and should check the accuracy, reliability and completeness of the Information and obtain independent and specific advice from appropriate professional advisors.
The Information is subject to clarification and change, and the Company may in its absolute discretion, but without being under any obligation to do so, update, amend or supplement the information.
This Information Memorandum is not, and should not be construed to be, any form of a Prospectus or other disclosure document as required by section 708 of the Corporations Act.
To the full extent permitted by law:
a) no representation, warranty or undertaking, express or implied, is given; and,
b) no responsibility or liability (included in negligence) is accepted, by the Parties as to the truth, accuracy, completeness of any statement, opinion, forecast, information or other matter (whether express or implied) contained in this IM or its attachments or as to any other matter concerning them.
The Company makes no representation about the underlying value of the securities on offer.
Prospective investors must make their own assessment about whether the price of the securities being offered represents fair value.
The information contained in the Publication about the proposed business opportunity and the securities or scheme interests is not intended to be the only information on which the investment decision is made and is not a substitute for a disclosure document, Product Disclosure Statement or any other notice that may be required under the Act, as that Act may apply to the investment. Detailed information may be needed to make an investment decision, e.g.: financial statements; a business plan; information about ownership of intellectual or industrial property; or expert opinions including valuations or auditors' reports.
EXCLUDED OFFER
Any offer of securities of the Company contained in this IM is an offer of securities which does not require disclosure to investors under Part 6D.2 of the Act and is therefore only open to Sophisticated Investors, Professional Investors and other investors to whom an offer can be made under Part 6D.2 of the Act without the need for a disclosure document.
LEGAL JURISDICTION
This IM does not constitute an offer of securities in any jurisdiction where, or to any person to whom, it would not be lawful to issue the IM or make the offer. It is the responsibility of any Applicant outside Australia to ensure compliance with all laws of any country relevant to their application's and any such Applicant should consult their professional advisers as to whether any government or other consents are required or whether any formalities need to be observed to enable them to apply for and be allotted any securities. No action has been taken to register or qualify the Securities or the Offer or otherwise to permit a public offering of the Securities on offer in any jurisdiction outside Australia.
A prospective investor is strongly advised to take appropriate professional advice before accepting an offer for issue or sale of any securities or scheme interests.
The directors reserve the right to close this offer early without prior notice. This offer may be filled by utilising any remaining concessions that are still available under s708(1) of the Corporations Act 2001 (Cth) (hereinafter 'the Act') or by sophisticated, professional or other excluded investors pursuant to the Act. Should there not be sufficient sophisticated, professional investors or remaining concessions, any additional issue of securities, if required, may be made under full disclosure.
The information contained in this IM has been prepared by or on behalf of the Company.
Liquidity in the shares cannot be guaranteed by the Company, and any offer for sale of the shares must be made in accordance with the Corporations Act and any other applicable laws.
The Company was incorporated on the 17th February, 2017.